Print-On-Demand for Every Author, Everywhere
D2D Print is print-on-demand that was built with you in mind. We've built it with tools that allow you to have the easiest POD experience possible, without the cost and overhead you might expect. Just to start, you have the power to:
Convert your ebook to a print book with a click
Turn your ebook cover into a full wraparound print cover in seconds
Pick from one of dozens of beautiful and professional interior layouts
Distribute your print book worldwide in our massive-and-growing network of reatailers
You have all of that, right now, and it also comes with:
No setup costs
Free ISBNs
A free change for your print book every 90 days
UNLIMTED free changes on yoru ebooks
D2D's celebrated, industry-beloved, legendary author support—you'll never be alone out there
And this is only the start! Below you'll find everything you need to know abou thow D2D Print works for you.
And if you ever have questions, email us at support@draft2digital.com.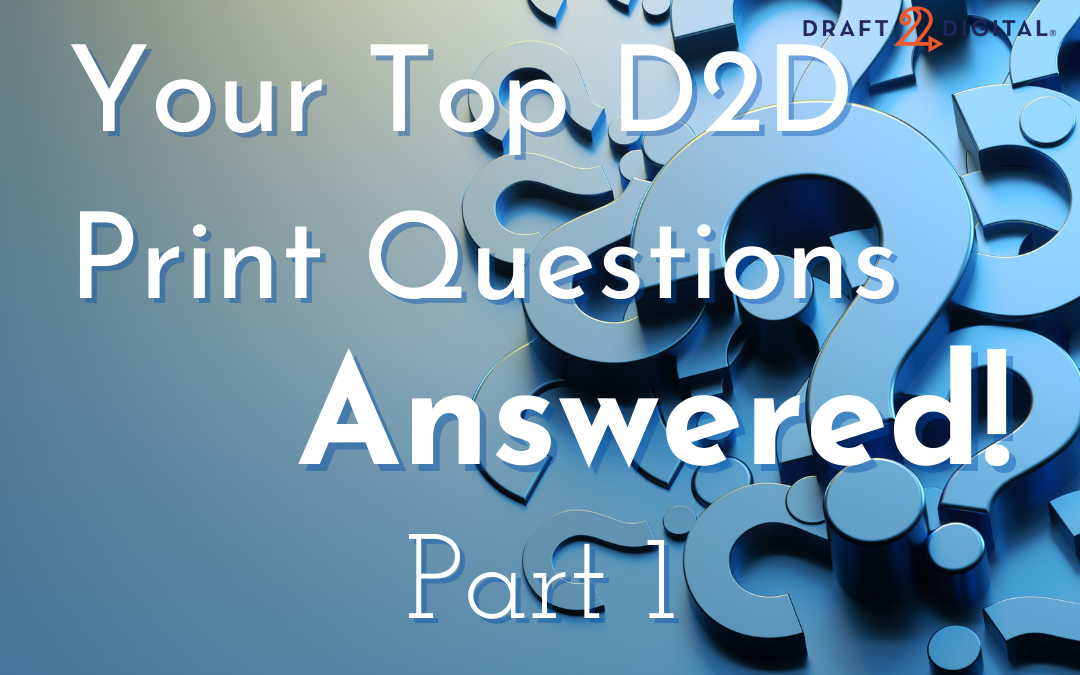 The world of print publishing can be daunting for indie authors trying to do everything on their own. Draft2Digital created D2D Print to be a print-on-demand option for authors looking to publish with the support of a team behind them. Print should be accessible, not...