Sell your book through platforms you can trust
Draft2Digital's Partners
Below you'll find some of the most powerful and far-reaching digital bookstores available in the world of self-publishing. Draft2Digital cultivates a strong relationship with each one and endorses them as avenues to bring your book to market. Sell your book through platforms you can trust, Draft2Digital's partner stores.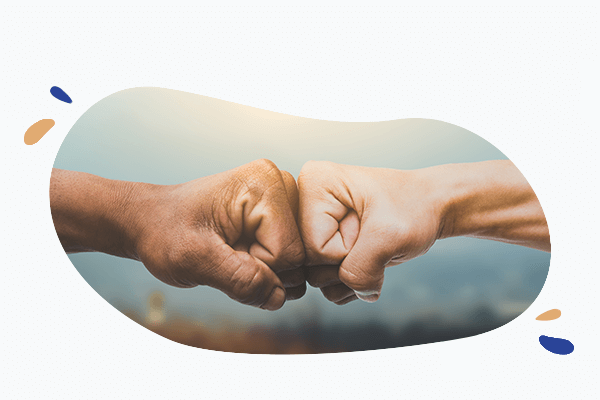 We're more than just stores…
Draft2Digital's goal is to help you sell as far and as wide as you want. We've forged strong relationships with the most prominent names in the online book industry, including major retail platforms, subscription style services, and library marketplaces. Our commitment to collaboration ensures that your book sells through platforms you can trust.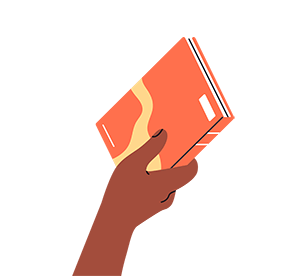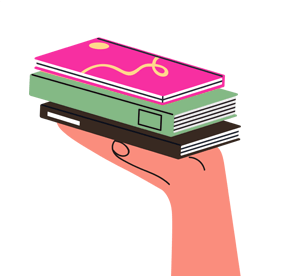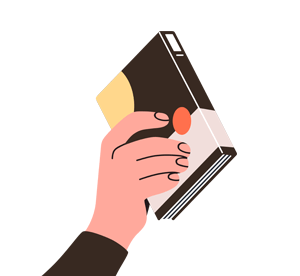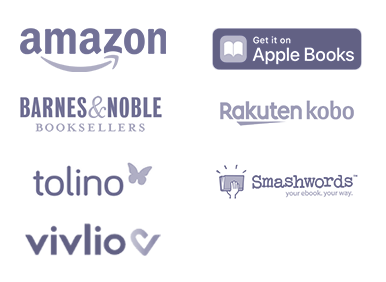 Digital book stores are storefronts that never close—they can be accessed at any time and with any device that has a connection to the world wide web. Most digital stores sell ebooks as well as other formats like audiobooks and print books, too. Our digital store parters use an agency pricing model which allows authors and publishers (that's you!) to choose the actual retail price that customers pay for your books. You can offer sales and discounts on your books whenever you want, sell your books through as many (or as few) storefronts as you like, and there is no requirement for exclusivity.

Amazon is an expansive digital marketplace offering a vast selection of ebooks, audiobooks, and print books across dozens of international markets, including the US, Canada, the UK, Australia, and more. Accessible via Kindle e-readers and the Kindle app, Amazon provides a user-friendly platform for purchasing, downloading, and reading books on a wide range of devices.

Apple Books is Apple's digital bookstore, offering a diverse collection of ebooks and audiobooks. With over 2 million books in catalog, Apple Books is available in 51 countries around the world.  Apple Books is available on iPhone, iPad, iPod touch, and Mac.

Barnes & Noble, Inc. is a well-established retail bookseller and a leading retailer of content, digital media, and educational products. Known for its extensive network of physical bookstores, Barnes & Noble offers a wide range of books, magazines, and educational materials. Barnes & Noble also has a digital presence with the NOOK e-readers and online ebook store, providing customers with digital books and content.

Toronto-based Kobo has quickly become a global leader in ereading, offering a world-class platform for the most passionate readers. Kobo delivers the best digital reading experience to millions of users in 190 countries, offering one of the world's largest catalogues with more than 4.7 million titles, world-class ereading devices, and top-ranking apps. Kobo is owned by Tokyo-based eCommerce company Rakuten.

A German Consortium, Tolino is a shared ebook platform consisting of five German retailers and tech companies (Thalia, Weltbild, Hugendubel, Club Bertelsmann, and Deutsche Telekom). With retailers spread across 4 countries in central Europe and nearly 1,500 retail stores in Germany and 300 stores in other countries, Tolino gives authors tremendous access to the European market.

The Smashwords Store is the destination for discovering the next breakout, bestselling indie authors. The Smashwords store has nearly a million titles published from around the world by over 250,000 indie authors and publishers. For authors and publishers, the Smashwords store offers an array of self-serve merchandising tools, like coupons, and pays the industry's highest royalty rates.

Vivlio is a French based company that was founded by industry professionals for industry professionals with the objective of building a credible European alternative to the dominant vendors in today's market. Vivlio offers a catalog of over a million ebooks and over 4,000 audiobooks.

Gardners is the UK's leading wholesaler of books, they've been around for more than 30 years and serve some of the most notable retailers in the UK, including Waterstones—the UK-based retailer operating over 300 stores in the UK and nearby countries—and Hive.co.uk, an online community-facing website that is home to a network of hundreds of independent brick-and-mortar bookstores across the UK.
Endless books, one price for readers
Subscription services allow members to pay a monthly or annual fee to read any of the ebooks included in their service. Each service has its own formula to calculate royalties paid. Royalties are often based on factors such as number of pages read per book, time spent reading, or the number of paying subscribers.

Kobo Plus is a subscription service from Rakuten Kobo that connects readers with a growing selection of ebooks in Australia, Belgium, Canada, France, Italy, the Netherlands, New Zealand, Portugal, the United Kingdom, and the United States.
You must distribute to Kobo to distribute to Kobo Plus. Territorial Rights you set may affect distribution. 

Scribd is the premier subscription reading service with more than a million ebooks, audiobooks, and comics including New York Times bestsellers, Pulitzer Prize winners and reader favorites across every genre. Readers have clocked more than 17 million hours of reading time across all genres.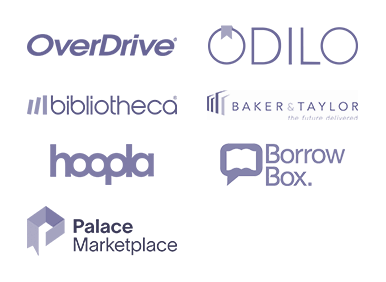 Online purchasing for librarians to offer to their patrons
Library services provide a catalog of available ebooks to library staff. Each library chooses which of those books to make available to their patrons. Patrons can request and receive your book on temporary loan which is a great, low-stakes way to find your newest fans! The library may either purchase the book through a "Cost Per Checkout" model or "One Copy/One User".

OverDrive is the leading digital library distribution platform, supplying the industry's largest catalog of ebooks, audiobooks, and periodicals to 38,000 libraries, schools, and retailers worldwide. OverDrive supports all major computers and devices, including iOS®, Android™, Chromebook™ and Kindle® (U.S. only). OverDrive delivers all digital media on a single platform, and offers browser-based reading experience, or reading through the OverDrive app Libby. Based in Cleveland, Ohio USA, OverDrive is owned by Tokyo-based Rakuten.

Hoopla is the digital service of Midwest Tape, a leading provider of entertainment media products and services. Hoopla provides public libraries the ability to offer patrons an enormous selection of digital video (movies and TV shows), music, audiobooks, ebooks and comics. Technologically, Hoopla focuses on the latest browser, phone, tablet, and TV products to deliver the best possible experience to our user–our passion–the public library patron.

Bibliotheca is dedicated to growing libraries around the world. Bibliotheca offers products 70 countries and services digital checkouts for over 3,000 unique libraries. With ebooks, audiobooks, movies, entertainment, comics, magazines, and newspapers, Bibliothecha offers easy downloads and digital discovery at library self-checkouts.

Baker & Taylor is a leading distributor of books, video and music products to libraries, institutions and retailers. In business for over 180 years, Baker & Taylor has developed long-term relationships with major book and music labels. They boast more than 36,000 customers in more than 120 countries.

Odilo is a global content market leader with over 6,000 content providers worldwide, over 3.9 million titles of high quality ebooks, audiobooks, video, and magazines across over 40 languages. An estimate 170 million users are on Odilo platforms worldwide.

BorrowBox enables members of public libraries and schools to borrow digital content– ebooks and audiobooks— for limited periods by way of digital loans. This allows patrons to browse, borrow, and listen to audiobooks anytime, anywhere. Bolinda, the parent company for BorrowBox, is based out of Melbourne, Australia.

Palace Marketplace, founded by Digital Public Library of America, is a non-profit ebook and audiobook marketplace developed in consultation with libraries, for libraries. Palace Marketplace allows libraries to select from more than 450,000 titles, offering a broad selection beyond the bestsellers. Our growing inventory of diverse titles includes well over 100,000 non-English books, with more than 40,000 in Spanish. The Marketplace also offers more than 15,000 audiobooks, including popular new titles, plus more than 11,000 free open access titles and more than 16,000 simultaneous use titles.
A partner like no other.
We're not just a partner; we're a partner who's ready to address your needs with rapid and accurate problem-solving, powered by our best-in-class technical capabilities. Draft2Digital supports the largest catalog of independent authors, and they would like to sell their books in your store. Partner with Draft2Digital, today!