In the Spring of 2023, the Alliance of Independent Authors (ALLi) commissioned a research survey into self-publishing author income: the Indie Author Income Survey 2023. (You can see/listen to ALLi's Orna Ross talk about it in Episode 128 of the D2D Self-Publishing Insider Podcast.
At the same time, ALLi also reached out to Draft2Digital and other key indie organizations across the self-publishing sector for as much data as they could provide. This provided the information contained in what they call The Big Indie Author Data Drop. This summary offers extracts from larger reports, so that the reader can explore some highlights and follow up in more detail as needed. ALLi intends to keep supplementing and updating this data collation, and we intend to continue to share our data with them, and with the author and publishing community.
Here are five of the eight high-level findings from the report (with the source for the findings highlighted in bold)
Median self-published author income stands at $12,759 and is growing by 53% (compared to traditionally published authors at $6-8,000 and falling). ALLi 2023
Self-publishing has a reverse gender pay gap and LGBTQIA+ authors earn more than heterosexuals. ALLi 2023
75% of book sales (fiction and nonfiction) were part of a series, by both unit and $. Draft2Digital 2023
Financially successful authors do three core things: they use professional editors, professional cover designers, and they keep writing more books. Written Word Media, 2019-2022
The number of self-published authors making no money at all is dropping overtime, testament to a generous community who share advice and knowledge. 20Booksto50K, 2022
You can read more details and the full report here: https://www.allianceindependentauthors.org/facts/
You can see the full unabridged report we sent to Alli for The Big Data Drop by clicking here. But we thought we'd also highlight a few of the more interesting findings below.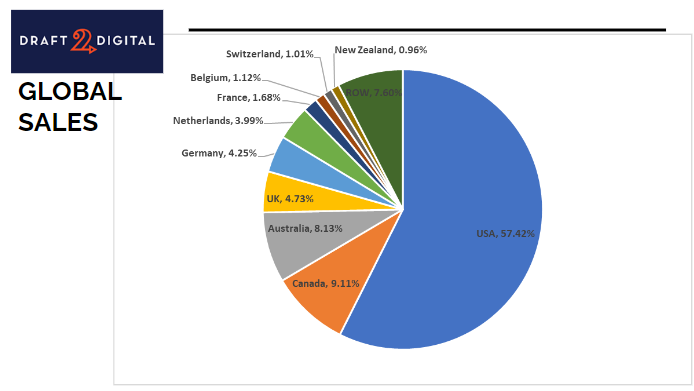 In a report that includes distributed sales through Draft2Digital to 19 different retail, library and subscription platforms, we found that:
Fiction represents 89% of all unit sales and 85% of revenue
Indie authors are hot in the genres: Romance, Fantasy, Mystery, Thriller, and Sci-Fi/Fantasy account for 70% of all sales
Romance is still King as the single biggest genre, with the approximately 100 sub-genres of Romance representing 53% of all sales
Library sales continue to increase, and were up from 9.7% of units sales in 2021 to 11.3% in 2022
Subscription sales also saw a lift from 5.9% of units in 2021 to 6.8% in 2022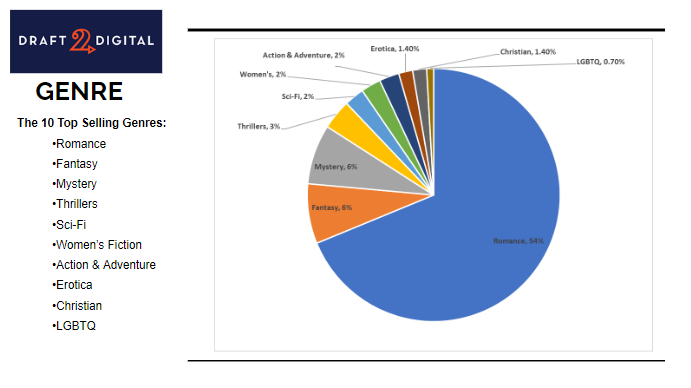 Trends that we've been tracking for 2023 so far continue to show some of the same trending growth for indie authors highlighted above for 2022:
Library sales continue to increase at 15.26% of unit sales for Q1 2023
Subscription sales are also continuing to grow, with units at 7.44% for the first quarter of 2023
We'll be sharing more details like this again in a couple of months, once all the data from the first half of 2023 are collected and analyzed.